ESG Ratings
The main public ESG ratings of Banco BPM are shown below. These ratings reflect the assessment of Banco BPM's results in its sustainability path by the ESG analysis companies. This path includes the commitment to maintain a constant relationship with analysts and investors interested in the ESG issues and to take into account the market interest in business activities and reporting.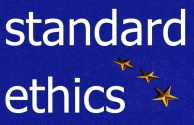 Standard Ethics is an independent European rating agency on ESG issues. It provides ratings and gap analysis for companies and countries which intend to compare their positioning with respect to the indications of sustainability and corporate governance promoted by the EU, the OECD and the UN.
Standard Ethics in 2021 raised the Banco BPM's solicited rating to EE from EE-, confirming the good positioning among Italian and European banks. This is thanks to innovations in the governance model, improved reporting and alignment with international standards (updated in June 2021).
For further information www.standardethics.eu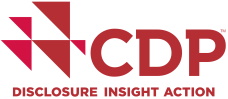 CDP is an international non-profit organization that manages an environmental measurement and reporting system, supporting thousands of companies and other counterparties, in measuring and managing risks and opportunities in the environmental field.
Banco BPM has been assigned a rating of A- (updated in December 2021).
For further information www.cdp.net

Sustainalytics is a Morningstar company that provides ESG researches, ratings and data to institutional investors and corporations.
Banco BPM has a score of 25.8, which places it in the medium risk range. This result derives from an assessment of exposure to risks associated with ESG factors and the ability to manage these risks, respectively equal to "Medium" and "Average" (updated in September 2021).
For further information www.sustainalytics.com

S&P Global is an international provider of benchmarking, research and analytic services in the global capital markets, credit ratings as well as of ESG solutions.
Banco BPM achieved an ESG score of 55, an improvement vs. the 46 obtained in 2020 (updated in November 2021).
For further information www.spglobal.com

ISS (Institutional Shareholder Services) is a global provider of corporate governance and responsible investment solutions, market information and fund services, events and editorial content to institutional investors and corporations.
Banco BPM has an overall ESG Corporate rating equal to C-, an improvement on the D + assigned in 2020 (updated in February 2021).
ISS also assigned Banco BPM a Governance Quality Score of 1 (a clear improvement compared to the 7 awarded in 2020), the best rating on the scale (updated in April 2021).
For further information  www.isscorporatesolutions.com
Finally, ISS carried out the Second Party Opinion on Banco BPM's Green, Social and Sustainability Bond Framework (for more information)
Indici ESG
Bloomberg Gender Equality Index (GEI)
Banco BPM entered the Bloomberg Gender Equality Index with a score of 73.9, and with the maximum attributable regarding the breadth and level of transparency of the data.
This is an international index that measures the commitment of companies to promote and support gender policies within it and in the communities in which it operates. It includes 418 companies headquartered in 45 countries.
For further information www.bloomberg.com
MIB ESG Index
Banco BPM stock became part of the MIB ESG Index, the first ESG index launched on 18 October 2021 by Euronext and Borsa Italiana and dedicated to Italian blue chips showing ESG best practices.
The composition of the index is based on the liquidity of the securities and on the analysis of ESG criteria by Vigeo Eiris (VE), a Moody's ESG Solutions company, which identifies, among the 60 most liquid companies on the Italian market, the top 40 on the based on sustainability criteria and corporate social responsibility, in line with the principles of the United Nations Global Compact.
For further information www.borsaitaliana.it
Indici Standard Ethics
Banco BPM is part of the SE Italian Index and the SE Italian Banks Index.
For further information www.standardethics.eu